Volunteers pla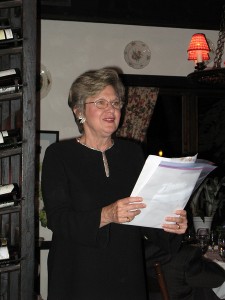 y a crucial role in the success of Amadeus Concerts. The valuable time, skills and creativity of dedicated volunteers help keep Amadeus Concerts' wonderful tradition of artistic excellence and warm hospitality alive.
At each concert "food fairies" donate sweets and savories to share at the artist receptions. Volunteers work at the ticket tables, hand out programs, write program notes, help design ad campaigns, host special benefit events, and much more.
If wish to become involved and share your skills and time in support of our program and community, please contact us.